For goodness sake!
Schools have become nothing more than a liberal political propaganda pig-sty.
I'm so thankful that schools weren't as bad as they are now back when I was in school. Back then, most teachers actually cared and didn't believe in pushing politics. Sure, there are still some good ones out there, but they're becoming fewer in number.
The schools have one goal in today's society. They want to breed more liberal braindead zombies like themselves.
Outraged parents in Bellingham, Washington are standing up to the school district president.
When their first-graders were read a book about transgenderism by their teacher, Jennifer Miller, the school board dismissed their concerns. The story does not end with that May 6th incident.
Jennifer Miller, a 1st grade teacher in Bellingham School District, subjected her six and seven-year-old students to I am Jazz, a book that details a two-year-old biological male beginning his transition to a female, with the support of his parents.
"Did you read this book to 1st graders today?" one outraged parent asked in an email to the teacher, showing a screenshot of I Am Jazz.
"Yes, I did read this book," Miller replied. "As a district we are working hard to support all members of our school community and promote inclusion through understanding and compassion."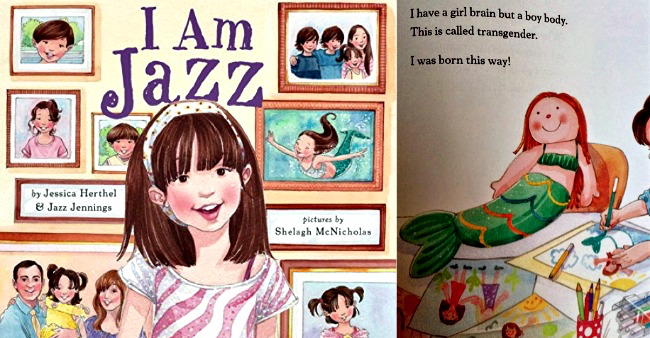 The story has gone viral, and new facts have emerged. It turns out Bellingham school board president, Jennifer Mason, owns a sex toy business in town. Her store has sex toys that, according to Jennifer Mason, are for "all ages" even as young as toddler age.
Ms. Mason has no plans to take any disciplinary actions against Jennifer Miller at this time. The first grade teacher said she had previously read the book and was aware of its contents. The parents have further learned that this and other books for children are in the school's library. The parents do not want transgender education in the classroom. As the facts continue to unfold, this story has sparked even more criticism and controversy in this Washington school district and many others across the country.
This just proves once again that our children, especially if they are Christian children, do not belong in the public school system. This is where they are being fed propaganda.
Sources:
YAF